Lets not measure a breeders success by the amount of winning their dogs do in the show ring, but by the number of dogs that stay with the family that purchased them as a pup and that die in the arms of that same family 14 years later. In that case, we have three winners, the breeder, the family and most importantly, the DOG Author Unknown
BISA BISS Can/Am.Ch.Coodeefoo Enkido.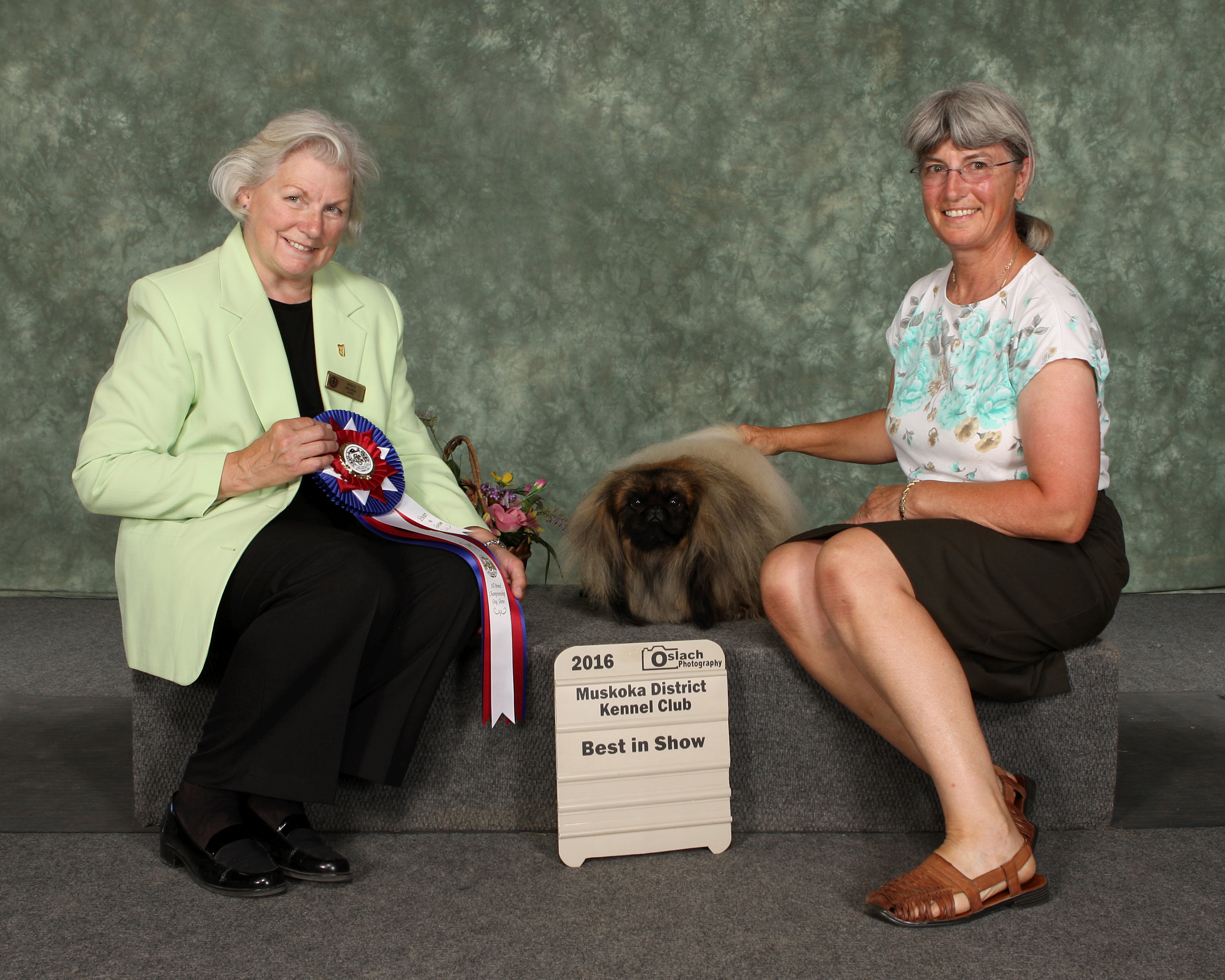 Bred by Eugene Hinson111 and Randy Ferguson
Thankyou judge Rita WAlker,,,,His FIRST BISA!!
Our Glorious boy, so beautifully bred and built...Our thanks to Gene and Randy of Coodeefoo Pekingese for allowing this boy to come to Taeplace. His outstanding conformation, and pedigree (Coodeefoo x Monet) has been a winning combination. Enkido joins Can/Am.Ch. Coodeefoo Northern Star, himself a multi group winner. In his first year showing, Enkido is making a name for himself. Thankyou judge Rita Walker
Our upcoming promising youngster, photo at 12 weeks, Sired by BISA GR.Ch. Lon-Du Ven-Mar Bvlgari x Coodeefoo Lasting Impressions, "Camille", pointed soon to finish her title.
Ch. Lon-Du Ven-Mar Bvlgari
Click on picture for pedigree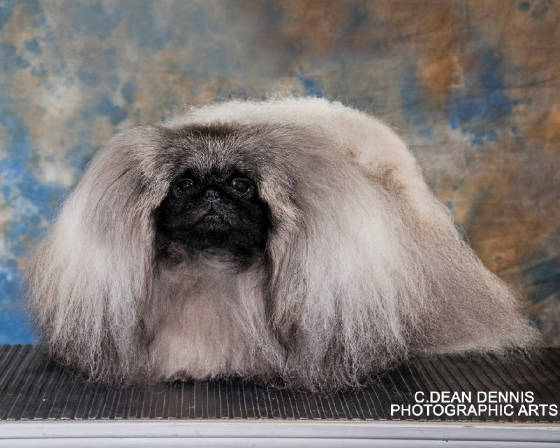 Taeplace Pekingese proudly introduces to our stud force Ch. Lon-Du Ven-Mar Bvlgari. Bred by Mr. Arlon Duit and Mr. Vincent Fleece, "Gary" brings to Taeplace his outstanding phenotype. Dense black pigment, beautiful earset along with glamour, this from his beautifully put together pedigree. Gary finished his Canadian title over specials from the classes with all group placements. At only a year and a half, he is already a sire.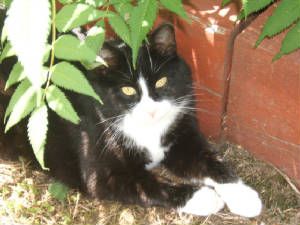 My darling "Blackbarnkitten",,who we rescued years ago
Please get in touch with any comments or reactions to my site.